We sell fun!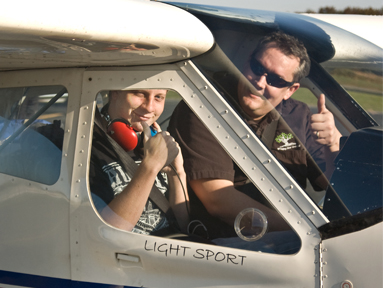 You don't have to be a pilot or want to learn to fly to enjoy aviation with Chesapeake Sport Pilot.  CSP offers a variety of fun options for all aviation enthusiasts ranging from aviation birthday parties, to gift certificates for introductory flights, to Seaplane flights at your local beach party!
Chesapeake Sport Pilot is also involved in many community events ranging from our Youth Aviation Adventure scout day in the spring to our fall open house to the annual Tangier Holly Run and Christmas.
If its fun and community oriented, CSP is probably there!