Sensational Seaplanes! - Spring Picnic, April 29th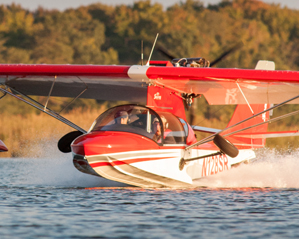 We are ramping up the excitement level of our annual Spring Picnic this year (no pun intended). This year's theme is "Sensational Seaplanes!"
9am - We will be kicking off the morning at 9am with an AOPA Rusty Pilot Seminar. This free ground school class is a great refresher for the basic knowledge today's pilot needs to possess and counts towards your flight review.
12pm - Lunch: We will fire up the grill and toss some burgers and dogs on!
1pm - Seminar:  Seaplanes 101  Learn about these super fun aircraft from seaplane CFI Edgard "ET" Tello
All day: Introductory flight lessons in our Searey and land planes. Please call to ahead schedule your flight 410-604-1717
Photo by: Edwin Remsberg