Young Aviators – About the Program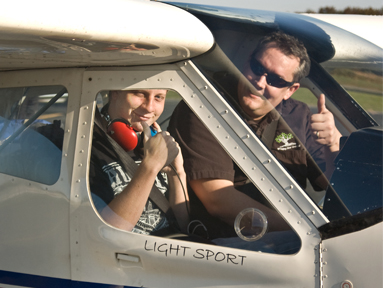 CSP's Young Aviators program is a program designed to introduce the next generation of aviators to the joy of flying.  As part of this program organized by Chesapeake Sport Pilot volunteers, volunteer pilots, many of whom learned to fly at Chesapeake Sport Pilot, offer children an opportunity to fly with them on a short, 20 minute flight around Kent Island. The program is open to all children ages 8-17 who are residents of Queen Anne's County.
To sign up, please send an e-mail to info@chesapeakesportpilot.com with your phone number, the name, weight and birth date of your child as well as day/times of the week he/she is available and any special needs he/she has. We will add your child to our list to be matched with one of our volunteer pilots. Once scheduled, a parent or legal guardian must sign the permission slip (sorry, no grandparents or other family members).  On the day of the flight child must be escorted to the airport by an adult family member (grandparents are fine) who is encouraged to help child into the plane under the guidance of and with the assistance of the pilot. The family member should wait behind the flight line during any time when the aircraft engine is running. A picnic table and a climate controlled waiting area are provided behind the flight line for the family member during the flight.
Volunteer Pilots